Page & Bloom is seeking corporate partners to collaborate on the expansion of their training and work experience program supporting women who have experienced domestic abuse. 
About Page & Bloom
This social enterprise provides fair employment and opportunities to domestic abuse survivors through the craft of beautiful flower displays made entirely from recycled and salvaged paper. The flowers produced are both sustainable and offer positive social impact, making great displays for offices, events or as corporate gifts. 
Page & Bloom creates employment opportunities that are flexible, secure, and offer decent compensation for women who are rebuilding their lives after domestic abuse. The enterprise also provides a free employability skills training program, enabling women to acquire essential skills and confidence for a successful transition into work. Paid work experience is also offered, serving as a crucial stepping stone towards employment. 
Collaboration with EIDA
EIDA collaborated with Page & Bloom for our networking event screening the film: 'Love?' Each event guest received a hand-made Page & Bloom rose made from recycled Love? script pages and EIDA flyers.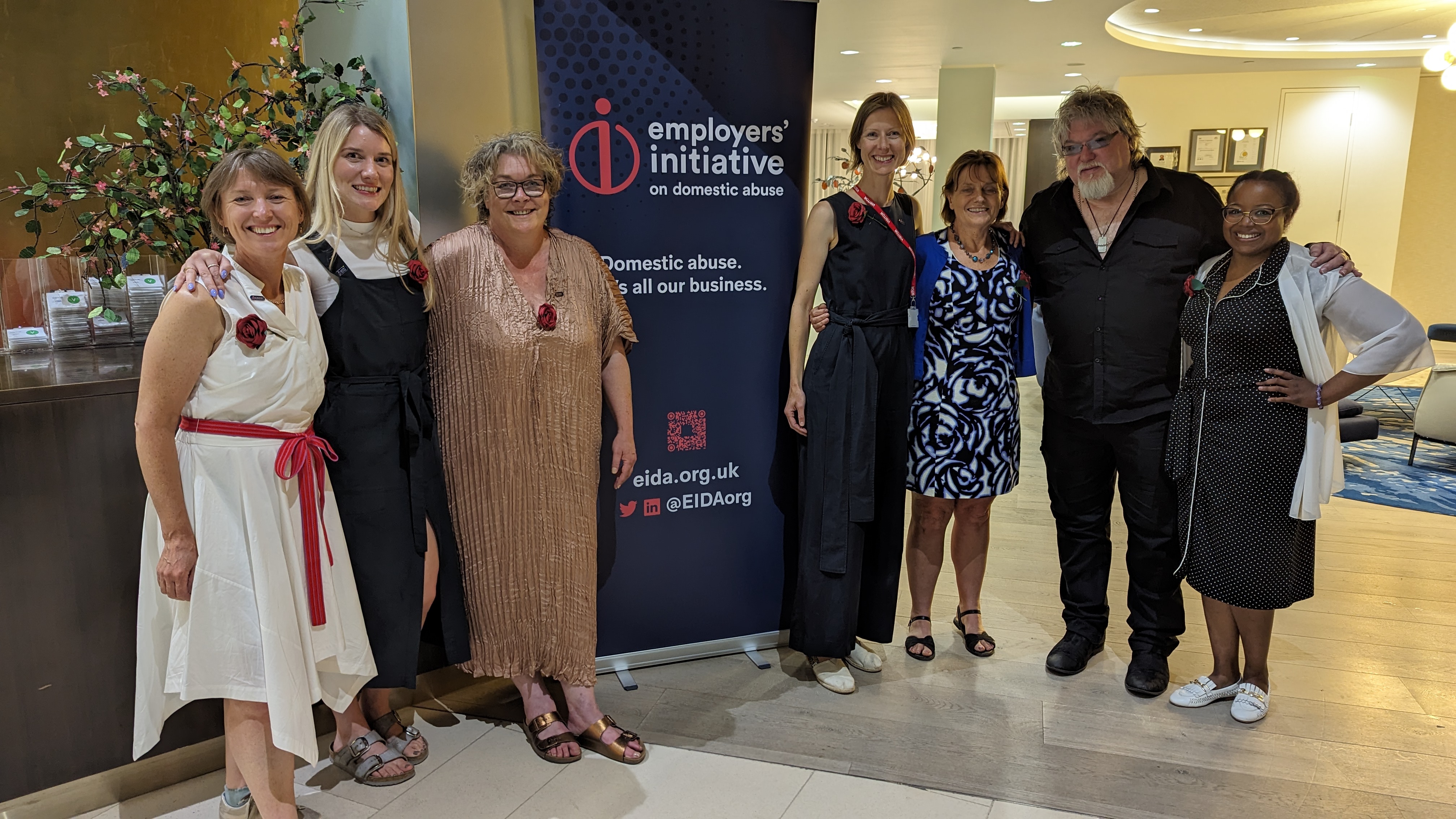 Pictured at the event from left to right: Susan Bright, Ayesha Fordham, Samantha Beckinsale, Catherine Buglass, Andrea Berkoff, Simon Golding and Nadine Simpson.
---
Find out more about corporate flower displays with Page & Bloom  
Contact Founder Rosie to find out more about becoming a corporate partner